Successful business management: Project planning and management
Every growing business gets to a stage where directors and managers get the feeling they're ever so slightly 'out of touch'. Things are too busy. It can get worse quite suddenly. Founders aren't seeing the progress they'd hoped the business would have made across the range of jobs at hand. At the end of each week, and at month end there is outstanding work that should have been completed.
Obtaining buy-in on expectations of work to be done by your staff is part of the recipe for success.
It's not Big Brother. It's plain and simple, good business management. Shying away from discussions on expectations will result in Parkinsons Law prevailing. That benefits nobody.
I called into an office of a prospective Abtrac client recently. We got talking about this topic and before I'd even sat down one of the directors succinctly expressed their issue:
I worry I don't know what everyone is doing around here.
Boom! I hadn't even asked any questions and I'd already been given a big problem loud and clear. After more discussion another statement was made, "There's no way I could tell the staff each week what budget I was giving them on each job. They'd be up in arms. Some might even walk out on me."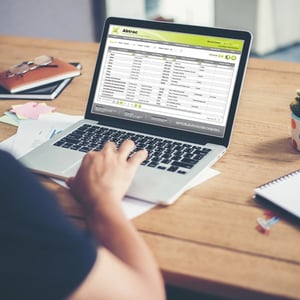 Ok. I finally got it. Having expectations of performance isn't their thing. They do their planning and management 'in private'. Even though Abtrac could have been the time management system to help them, it's only a technology tool. So I tried to articulate a few things as I saw them, along with the best advice I could give without sounding too presumptuous.
"Having a mountain of work is great. But as you're expressing it, getting the work done is an issue. You're the bosses. You're not at work to be everybody's best friend. It appears your business requires more overt planning and management. And by the way, if anyone threatens a walk out on you then let them go."
So I showed them a few things in Abtrac. Work scheduling, time recording, reports on actual vs budget by project, planned time vs actual time by employee, and more.
I told them what I think. "If you give someone something to do, there's no harm in telling them as their boss that it's a 12 hour piece of work. If they spend 20 hours on it then you're not making any money, and worse, they've stolen 8 hours off the next piece of work your business is supposed to be working on."
That didn't work. They were still too fearful of a revolt. "Staff are hard to get and hard to keep".
Take 2. "OK, better still, discuss the work requirement with them and get them to suggest how long they think they might take. Then measure how long it actually took and use it as a professional development exercise for both of you."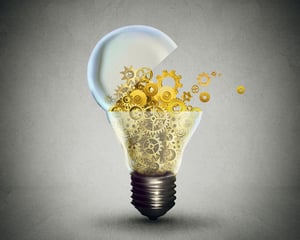 Light bulb time! "OK that might work". I signed them up for an Abtrac subscription there and then.
Four months later I called on the business again. Staff were loving the idea of betting how long it would take for each piece of work. And the directors now felt they were getting through more work and at a better quality than they'd ever dreamed. Staff disengagement as a result of fearful management was replaced with the positivity that comes from recognition and guidance.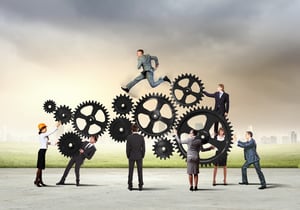 The director's fear of unleashing Big Brother was replaced with the knowledge that just like most humans, they and their staff work better when they understand the scope and the constraints within which they have to apply their skills. Abtrac was the tool that helped them, by keeping planned and actual time along with everything else in one integrated repository, replacing a raft of spreadsheets, and go-nowhere notes on white boards. The few ideas I offered and the reports they were obtaining helped them focus. Their commitment was real and indeed one of them said their work was now more "enriching".
Nobody threatened to walk out, let alone did so.
Wow! I really love Abtrac success stories!
Ed is the CEO and Founder of Abtrac. He's passionate about helping professional service businesses streamline their processes and achieve a stronger bottom line.