Staying on-top of time management has never been easier.
Abtrac Project Management Software has monthly plans to suit businesses of any size.
No. Of

Employees*

Monthly

Fee

Per Extra

Employee

1

60.00

15.00

10

195.00

10.00

15

245.00

8.00

25

325.00

5.00

50

450.00

2.00
No fixed contracts, increase or decrease the

number of current employees

at any time.
Payments are monthly via credit card.
* Subscriptions are charged on the basis of Current Employees each month.
* Sales tax applies (such as GST and VAT) in addition to the fees above.
* A credit card bank surcharge of 1.5% applies to the fees above.
Try our Abtrac pricing calculator
Number of Employees

Optional Extras

Accounting Integration *

Debtor Management*

Total Cost:
* Refer to our optional extras above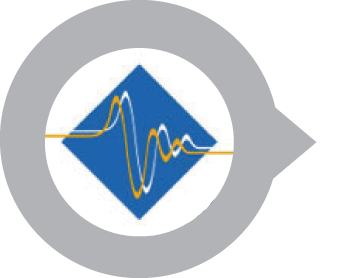 It's been really nice not having to build and maintain our own systems. And it's made us much more productive. Support is excellent. We made the right decision.
Glen from Acoustic Directions | NSW, Australia
What do I get for my money?
Project Management
Tasks, Stages and Project Budgeting
Timesheets, Disbursements and SubConsultants
Forecasting and Work Scheduling

Invoicing
Multi-Office
Management Reports
Online video training library and knowledge base
Coming onboard with Abtrac
Get everyone practising with Abtrac before going live.
When you decide to move to Abtrac, you will benefit significantly from putting in time getting ready. We will work with you in this regard, to achieve a great launch. The reality is that adopting Abtrac as your time management and invoicing system is a move that will impact many aspects of your business. So get everyone practising with Abtrac before going live. Don't go live and then try and learn.
By spending the time training everyone beforehand, when you go live there should be little or no issues and no real productivity loss from staff. In fact some processes are often reported as immediately being much quicker, even in the initial 'go live' stages, because staff are fully trained, at ease and familiar with Abtrac.
How much time do we need to invest?
We're not asking you to invest a huge amount of hours. But we are saying that if relevant staff put in serious time entering and editing data through its life cycle, from job creation to timesheets to final invoice, it will pay off immensely when you go live with Abtrac.
Can we use our own data during this time?
To facilitate this Abtrac is usually able to import your existing database. This gives you data you're familiar with, making it easier to learn how to use Abtrac. We will import your data twice. The first time is for you to get yourselves ready in the run up to going live, as outlined above. After everyone who needs to be involved has learnt what they need to know, this first lot of practice data is completely removed and your latest data from your old system is copied into Abtrac on a chosen date.
What happens when we go live?
The actual down time from shutting off your current system to cutting over to Abtrac need not be much more than a day or so. You could optionally start afresh but you really want all that historic info coming across.
What support is available and at what cost?
Throughout the transition and afterwards, our commitment is always to provide excellent training and support. Feel free to contact us for details of typical training, data migration and other startup costs for a business of your size.
---
If you have any other questions regarding Abtrac pricing or the onboarding process and costs