All-in-one online project management software
the professionals use
Abtrac is all about clients, jobs, stages, fees, schedules, subconsultants, time and disbursements, invoicing and effective reporting for professionals who need to know how everything is tracking.
Abtrac's key job costing software features include:
Discover how easy it is to get started
Watch this short 5 minute video on how quickly you can go from client to job to invoice,
and even email the invoice to the client straight from Abtrac.


Monthly plans to suit businesses of any size.
No fixed contracts, increase or decrease the number of current employees at any time.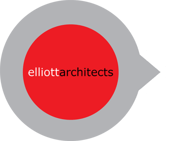 Abtrac more than pays for itself.
Jim Elliot Founding Director Elliot Architects, New Plymouth, New Zealand.
Leave double entry behind! Abtrac seamlessly connects to all leading accounting software at just a click of a button.



Abtrac is the leading job costing software Australia and New Zealand businesses trust.
Book your one-on-one webinar today to see why.