All-in-one online project management software
the professionals use
From managing your projects to time tracking, all the way to invoicing and management reports - Abtrac is your complete job costing software solution your business can't do without.
Abtrac's key job costing software features include:
Contacts & projects | Tasks/stages for each project | Forecast & schedule work | Timesheets & disbursements
Invoices | Management reports | Debtors | Accounting package integration | Software Support


Tools to manage your projects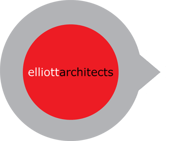 Abtrac more than pays for itself.
Jim Elliot Founding Director Elliot Architects, New Plymouth, New Zealand.
Leave double entry behind! Abtrac seamlessly connects to all leading accounting software at just a click of a button.



Abtrac is the leading job costing software Australia and New Zealand businesses trust.
Book your one-on-one webinar today to see why.