5 big marketing tips for small businesses with limited budgets
Don't have mega bucks to spend on marketing? Never fear, our marketing tips for small businesses are sure to get you noticed without blowing the budget.
1. Blogs and kick-ass content!
Blogging has now become an integral part to your online marketing. Regular posts not only drives traffic to your website but gives you the opportunity to generate business leads with your well written, interesting and relevant articles for your target market.
Below are the best Blog topics for small businesses:
Start with making a list of most frequently asked question, these become your titles for your new blog posts!
Come up with negative searches that your potential customers would type into Google.
Make sure you write blog articles all about the consumer (useful tips, ideas etc) and not about how wonderful your company is.
Be sure to include some relevant pictures in there, everyone enjoys something nice to look at!


If writing doesn't come natural, why not share the load and request each member of your team to write a post a week? Start by aiming to post a blog one once a week with the goal of posting 3 times a week for optimal marketing performance.
2. Become a savvy social net-worker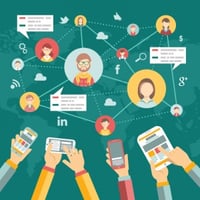 Sharing content with thousands of followers is not only a great way of reminding people who you are and
what you offer, but also gives you the opportunity to target specific audiences (such as age, interests, industries, location) helping find new customers to grow your business.
Create business accounts on Facebook, Twitter, LinkedIn & Google+. Add Instagram and Pinterest to the list too for those of you more image based like Architects.
3. Did someone say "WIN"?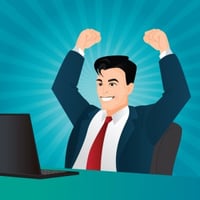 Everyone loves something for nothing so why not offer a giveaway to draw people in? A case of wine for the office, a magazine subscription or perhaps even a night away! Yes you will need to folk out for the prize but the number of participants and potential new leads will be a worthy investment. Make sure you share the promo on social media to generate even more of a following.
4. Valuable video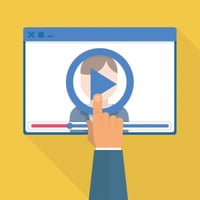 I know what you're thinking, creating a video or ad can cost a fortune. But the answer is simple: film student. They're looking for experience and you're looking to create an instructional video of the product/service you offer, or perhaps an ad to showcase you work and rave reviews. Videos now appear in search results so remember to upload them to YouTube and share on your blog as well as social media platforms for more exposure.
Take a look at our promotional video.



5. Customer partnership
Remember, word of mouth is the best marketing tool so to get people talking, why not offer existing customers a commission or perhaps your service free for a month simply by referring new customers? It's a win win!
Take a look at our partnership page.
The Abtrac team are writers, designers, engineers, consultants and analysts. Together we dream, build and deliver an amazing software solution for professional services.