Employee time clock - don't miss another billable minute!
Managing billable time is one of the core elements of any professional services business.
So how do you and your staff keep track of the hours spent against what you've estimated or quoted on?
The answer, employee time clock within Abtrac's job management software.
We all know how easy it is for staff working out in the field to come back in to the office and forget exactly what they've done and how long they've spent on a task. Not to mention what happens to your bottom line if they get caught up on another project and forget to enter their time all together!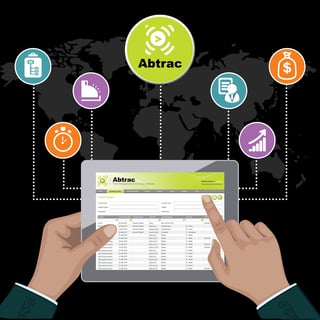 Never miss another billable minute with Abtrac's job management software with built in employee time clock. No matter whether you and your staff are out and about, or in the office, you have the ability to login to Abtrac on any web capable device ensuring every billable minute is always accounted for.
Scheduling jobs on the go, checking the current status and running reports (such as estimated vs actual time spent) has never been easier with all your vital information so easily accessible - just at your finger tips!
Abtrac is the complete project planning and management package, with jobs and stages, employees, timesheets, disbursements, and of course invoicing. And it integrates with MYOB, Xero and other popular accounting packages. Abtrac helps maintain some simple 'best-business' practices by helping manage jobs and projects, staffing, and the big one - getting invoices out the door on time in a format to suit your professional practice.
Learn more about Abtrac's Features
Tick, tock. What are you waiting for?

Don't be one of the businesses in Australia and New Zealand missing out on 30% of possible revenue every year. Check out our web site, contact us today, or try Abtrac for yourself.
The Abtrac team are writers, designers, engineers, consultants and analysts. Together we dream, build and deliver an amazing software solution for professional services.