Sign up. It's easy. No locked in contracts!
Your Abtrac Online trial can become your live version on request. It simply requires a payment to be set up for the appropriate amount. Agree to the terms and conditions, confirm the licenses your require, and you're good to go.

Click here for full terms and conditions.
---

Getting started and going live
Use our online training videos and PDFs available under the Help menu and you're away.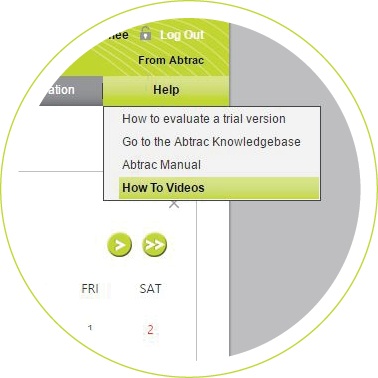 Alternately we're happy to help. Below are some of the start-up services we provide on request to make it easier for you to successfully launch your Abtrac experience. The first step with our involvement with any of these is to agree on a go-live date.

We work back from the agreed go-live date to schedule the activities we're helping you with. A formal quote itemising work to be done with delivery dates and costs is generated for approval once we have a decision to proceed with Abtrac.

The items to consider are:
Training
Setting up templates for invoices etc.
And migrating your current data to Abtrac
These three are optional extras. Some Abtrac clients ask for none of the above and still achieve a successful Abtrac launch. Essentially, you'll understand someone has to do these things and we're pleased to help if you're time poor and unable to assign other people to do it.
Read more below.


---
Training
To ensure a quicker Abtrac launch, rather than using resources in Abtrac to self-teach, about half of new Abtrac users have one of our consultants deliver formal training in hands-on sessions. This can be delivered on your premises, or remotely.
Training is typically delivered in two sessions, usually only to 'power users' and others who need to know how to use Abtrac beyond simple entering of timesheets. Each session is broken into smaller segments and some people can come and go according to which aspects of Abtrac they need to spend time learning about.
First training session
The first (approx.) 3 hour session covers setting up Abtrac for your business, entering employees, charge rates, activity codes, entering clients and projects through to timesheet and disbursement entry, but usually not including invoicing.

Second training session
Often a second training session is requested. We offer a formal session where we cover off issues and queries since the first session. We then show and practise how to create invoices in the formats you need. The invoice training can be done prior to the first invoices being generated in Abtrac. But as often, people will generate their first invoices post-Abtrac 'the old way' and we then show you how to generate them in Abtrac after the fact, without the pressure to get them out the door.
Please note, there's a fee for this if we do it for you.


---
Personalising Your Invoices and Other Documents
Prior to sending out real invoices to clients, or accounts rendered (if you're using the optional Abtrac Debtor Module) the standard Abtrac templates can be desk-topped with your company logo and layout. This can be done by you using the Abtrac designer. However we're often asked to do this, even if only to take you half way there, because we can do it more quickly i.e. without having to learn how to do it from scratch.






Similarly either you or we can modify your subconsultant purchase order template.
Please note, there's a fee for this if we do it for you.


---
Importing Data from Other Systems
We are often asked to migrate your current business data into Abtrac from other systems. This means everything is on the one new system from start-up, significantly reducing the need to keep going back to former systems.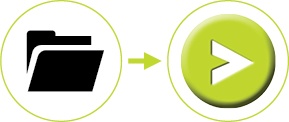 Our technicians request at least 3 weeks' notice in order to schedule a data migration ready for an agreed go-live date. More time is desirable as we prefer to do a test migration prior to the live cut over, to find and address any issues that may arise. We'd also request any reports of work in progress, counts of clients and jobs, invoices etc. so we can balance the migrated data wherever possible to confirm the integrity of the Abtrac data you need to rely on.
Please note, there's a fee for this if we do it for you.
Have any further questions? Why not give us a call or drop us a line.