Top 30 Christmas gifts for employees
Your dedicated staff play a major role in the success of your business. And good employers reward staff with more than just a pay check. They make them feel worthy, respected, and most importantly, valued.
This holiday season, make sure you show your appreciation with one of the Christmas gifts for employees ideas that are unique and personalised to your staff.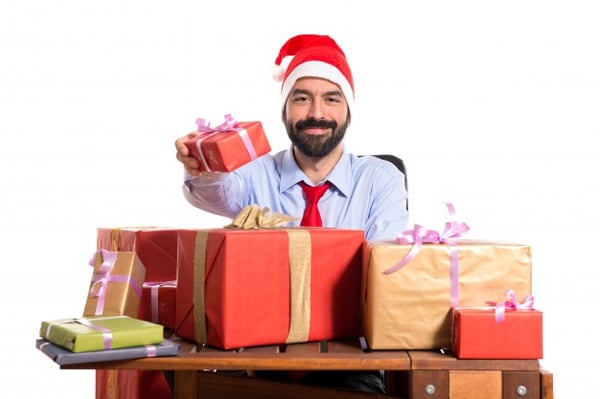 We give you our top 30 ideas to on how to say an extra special Christmas thank you:
Wine gift card
Restaurant voucher
Noise cancelling headphones
Aromatherapy gift sets

Tea infusers
Messenger bag
Herb garden
Picnic set
Fitness band
Bluetooth speakers
Wireless headphones
Cook book, apron and utensils
Themed hampers (BBQ, Coffee, Gourmet, Sweet, Chocolate, Christmas, Artisan, Picnic, Cheese, Beach, Garden etc)
Family zoo pass
Beer brewing kit
Terrarium
Kindle
Drone
Portable phone charger or charging dock
Cooking classes
Manicure & Pedicure
Glamping weekend
Wine tour
Movie tickets
Multi tool set
Journal and luxury pen
A paid "family day off" or paid time off between Christmas and New Year's
Bottle stopper, wine aerator and a bottle of wine
Supermarket gift card
Perfume, soaps and bath bombs



So there you have it - 30 Christmas gift ideas for employees that will bring cheer to any staff member. But be sure to include a handwritten note and get those warm fuzzies flowing!
What other great gift ideas have you discovered?
The Abtrac team are writers, designers, engineers, consultants and analysts. Together we dream, build and deliver an amazing software solution for professional services.