In a nutshell Abtrac is a fully cloud based Project Management and Invoicing system for 'white collar' professionals who need effective real time Job Management Software.

Abtrac will help you to recover more revenue and increase your profits without the need to work longer hours nor employ more staff. Our clients freely tell us what a positive impact Abtrac makes to their 'bottom line'.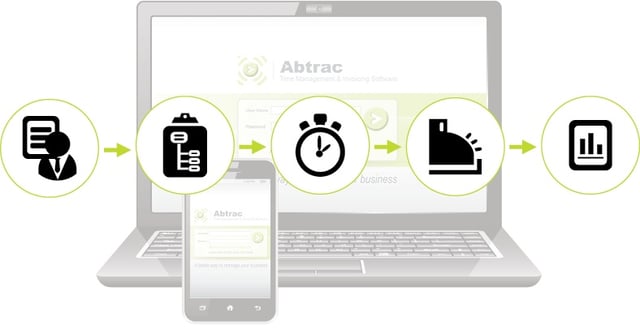 Abtrac's focus is on clients and contacts, projects, stages, budgets, subconsultants, time and cost recording, invoice generation and performance reports. It's all about identifying and managing how you earn your revenue, before it hits your back office accounting system. It's time to retire those cumbersome spreadsheets and stop giving away your time. Start plugging the leaks and see how your projects are tracking in real time with Abtrac.


Discover why Abtrac is the leading Job Tracking Software