eBook - Money management in your professional services business
Simple, smart ideas to help you increase the profits in your business.
Profit isn't always about sales. Focusing on improvements in key areas of managing your business can also have a positive impact on your bottom line.
Fill out the form to download your copy of the eBook.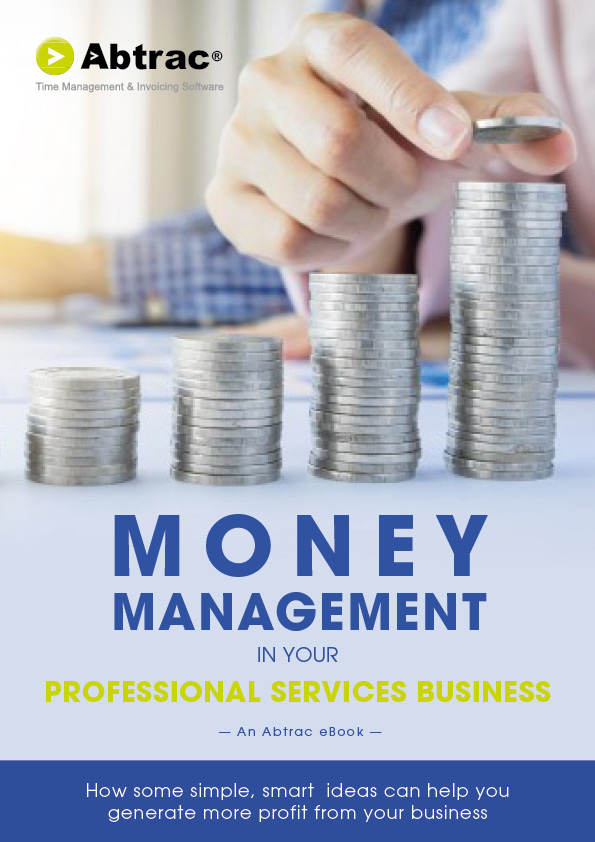 Our guide will help you to:
Focus on what's important in profitably running a professional services firm
Discuss how projects of any size can be completed on time and on budget
Address ways to manage the invoicing, the collection of revenue, and expenses
Clarify responsibilities and roles in money management in your business
A peek inside
Our new eBook focuses on the business of running a business. It's a science and an art keeping any business making money as efficiently as possible for as long as possible. We've got tips to help you become more orderly and systematic when it comes to keeping your business house in order, and how you'll see the benefits in your profit margins.
Who are you in your business?
Do you work ON your business, or IN it? The difference can be significant when it comes to how you keep things running and how you manage your staff's time. This section is all about keeping your house in order.
Managing revenue
Turning information into an asset, time management, and the importance of quality business systems are essential for managing your business's revenue.
Cashflow management
Cash is king. Staying on top of your debtors, cashflow forecasting and ways to reduce costs are all essential for understanding and managing your cashflow. Improve the way you manage cashflow and you'll see the benefits on your bottom line.
Being orderly, systematic and innovative
Businesses that can boast an improvement in their profits based on how they manage their business will inevitably adopt a similar approach – one that's systematic and goal-oriented. It's the kind of approach that requires focus and concentration.
Knowledge is power. If you want more, go after knowledge by being orderly, systematic, and obsessive about planning and management to achieve your end goal.