Free ebook
Money Management
for professional services
Up to 25% of possible revenue can be lost without an effective money management strategy
This is the guide to find and fix those losses.
When you fix this, imagine the impact on your cash flow.
Imagine the impact on office productivity.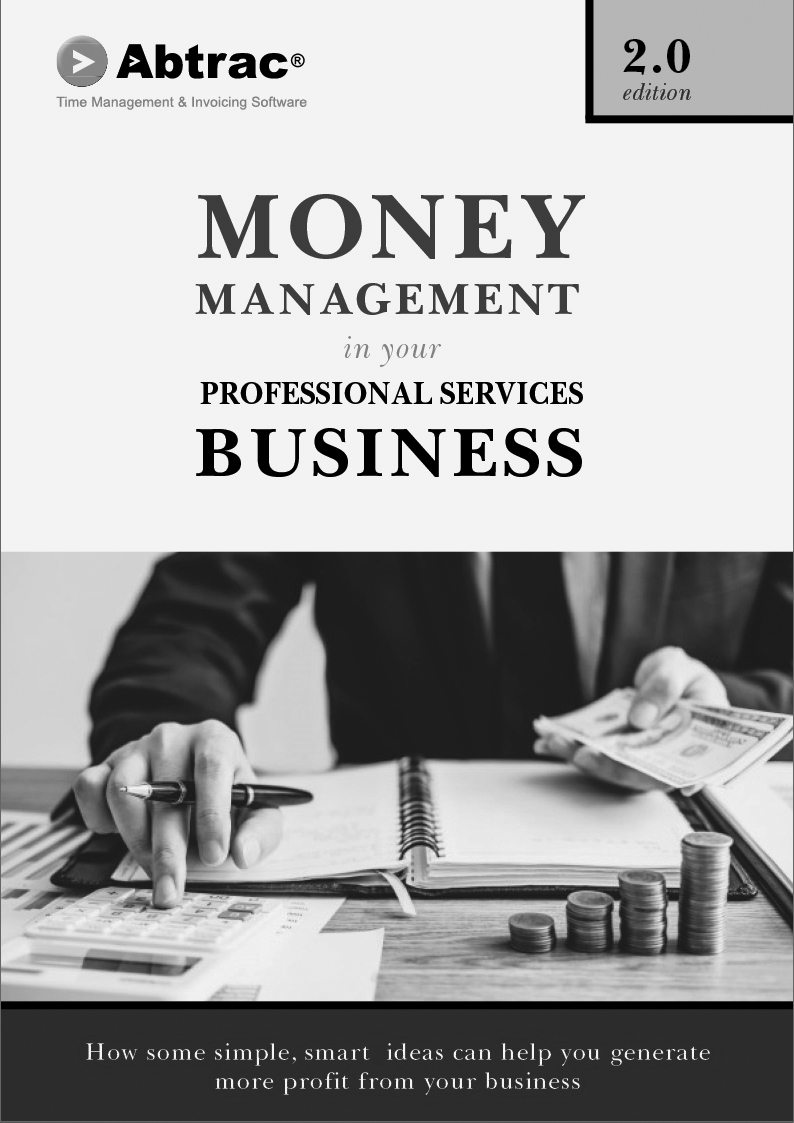 what's inside?
Simple, smart ideas to help you increase the profits in your professional services business.

Find the leaks, and focus on profitably in your professional services firm.

Clarify responsibilities and roles around money management in your business.

Manage projects of any size, keeping on top of time and on budget.
Abtrac represents the ideas from professionals across Australasia,
backed by our design expertise since 1999.