Free ebook
Be the complete professional in your office
How experts in their field can become experts in managing clients and staff.

The key to running your business efficiently is dealing with clients, work colleagues and others as a complete professional, eliciting buy-in and minimising confusion and discontent.

This ebook shares the secrets to people management and the differences observed between firms that work well and those that don't.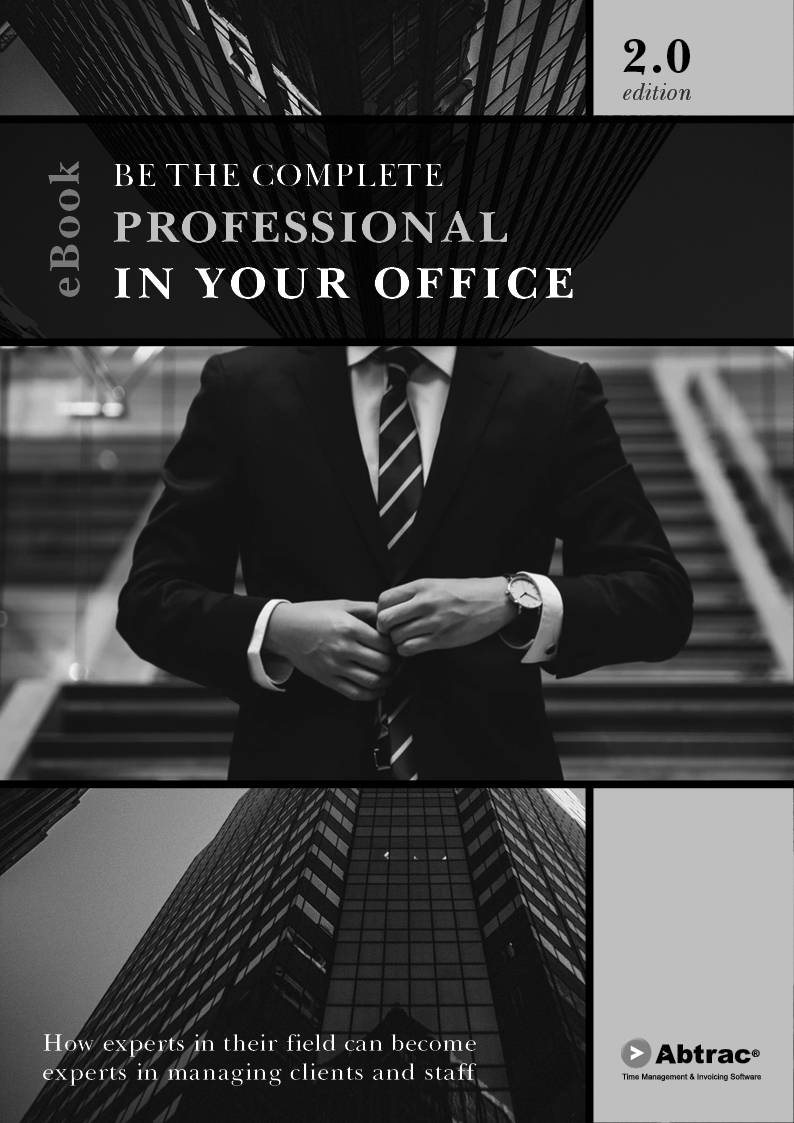 what's inside?
How to manage people more effectively for a more profitable professional services business.

Obtain value from information that's readily available but often overlooked

How to manage staff, clients and others with confidence

A guide to becoming a better manager in your professional practice
Abtrac represents the ideas from professionals across Australasia,
backed by our design expertise since 1999.