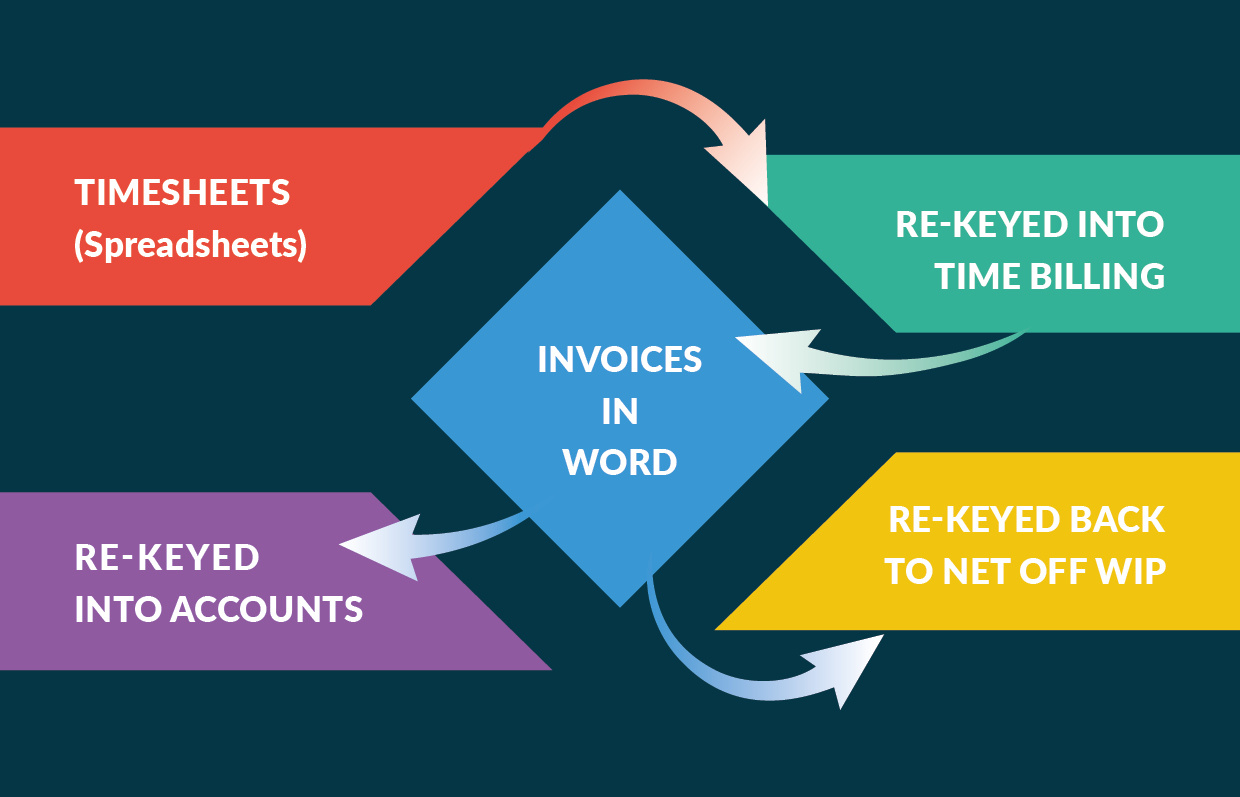 In any business, the ability to efficiently collect and analyse data is acknowledged as key to its success. It's Business Management 101.
But incredibly, the widespread use of spreadsheets for data manipulation and storage is alive and kicking. Reports are delivered with much effort and often collated from data that let's face it, is old.

I took an enquiry recently from someone. How could they better manage their costs in a firm of 40 staff. She started by saying their team of 10 full time admin and accounts people, "do everything for us".

Since many of our clients run at ratios of 10:1 or 8:1 billable to non-billable staff I was staggered to hear of a ratio of 3:1. Upon further discussion it became clear.