Don't you wish that you could easily generate those invoices in one big batch and save hours of time?

Sometimes you have a client/clients that you will end up billing the exact same amount month in and month out. With Abtrac's Periodic / Recurring invoices you can do this.
This has been a feature in Abtrac for years but here is a quick guide on how it works.

Hover over the "Invoices" item in the menu and select "Recurring Invoices"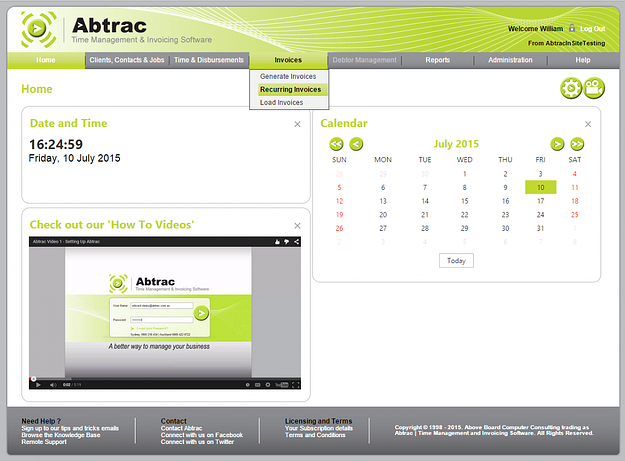 First if you don't have any batch created then click on "Maintain Batches (1)" and add a batch (2)

Select a batch then add your invoices to that batch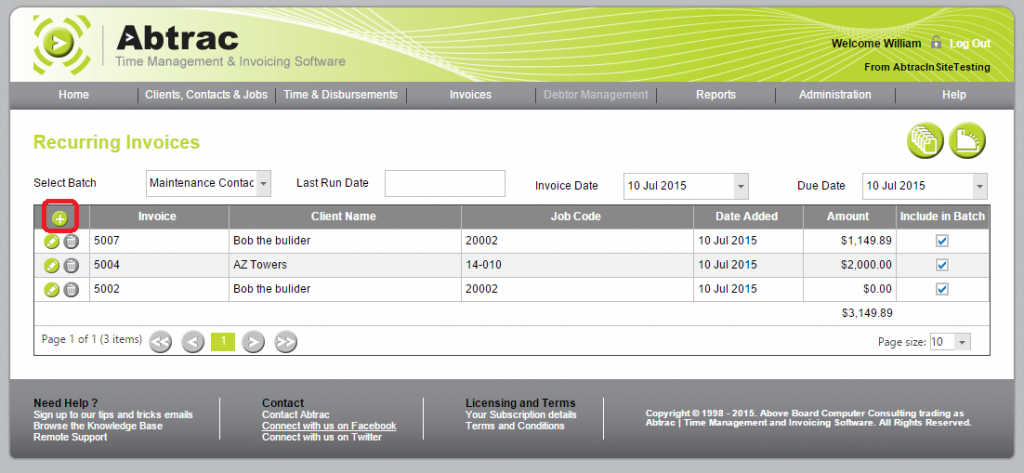 Then when you're ready click Generate invoices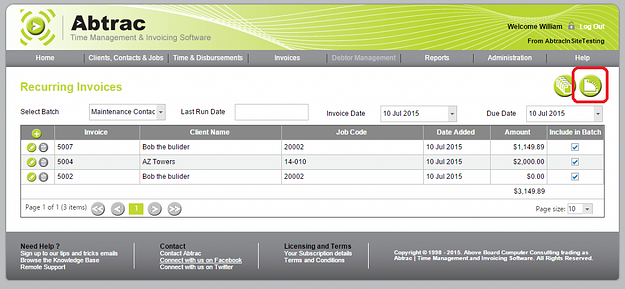 You will choose the option to automatically calculate the Due Date for each of the newly generated invoices or not. It's that easy!

Go to your invoices screen
Click on Generate Invoice (1) then select Periodic (2)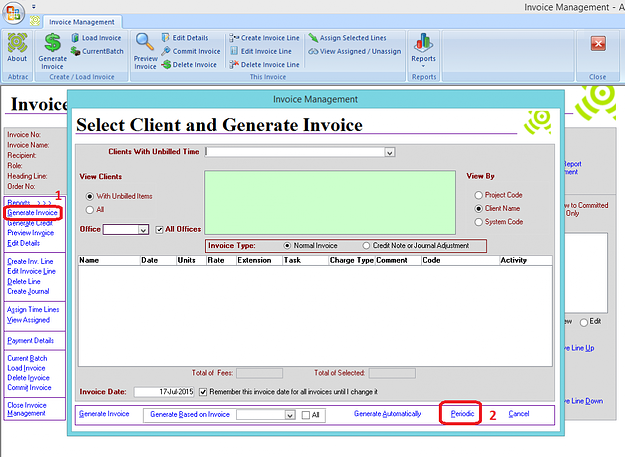 Select or add a batch (3)
Add invoices to your batch (4)

---