Abtrac lets you customise different of settings within the system so that Abtrac can suit your business needs better.
There are two types of settings that you can change. Site wide settings so that all users have the same settings or sometimes you want to setting just for yourself to make your Abtrac experience just a little bit more personalised.
The settings that you can personalise include:
What timesheet view you want
- Cross tab where you have the days along the top
- Linear where you have an entry for each time you work on the job and can select start and stop times
What sorting you want in your timesheet view
- Sort by Day
- Sort by Job/Project Code
How many rows do you want to per grid. (This is handy for people with higher resolution monitors so they can take advantage of their screen size)
Set a Bcc Email address so every email you send from Abtrac will be sent to you also.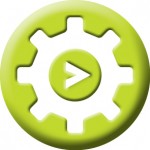 To access these settings click on the "Cog" on your home screen and from here you can make your changes. From here you can also manage your email and password credentials.
Keep an eye on this screen as we are always thinking of more ways to make your Abtrac experience personalised to you.
It's as easy as that!
---