Abtrac User Control Settings
Every business is different and at Abtrac we let you control what you see, and how much you see on some of your most commonly used screens.
With the user control settings you are able to manage the design of the following screens by stipulating what fields appear, the position of the fields, and their widths. For example, do you want to enter your timesheets and have your date first or your client? Do you use activities or do you want to hide that and give the space to another field? With the user control settings you can control what you see.

Go to Administration then Select Settings, then User Control Settings.

From this screen you can choose what screens you want to control with the drop down and then change the width and position of each available field to suit your needs.

It's that easy!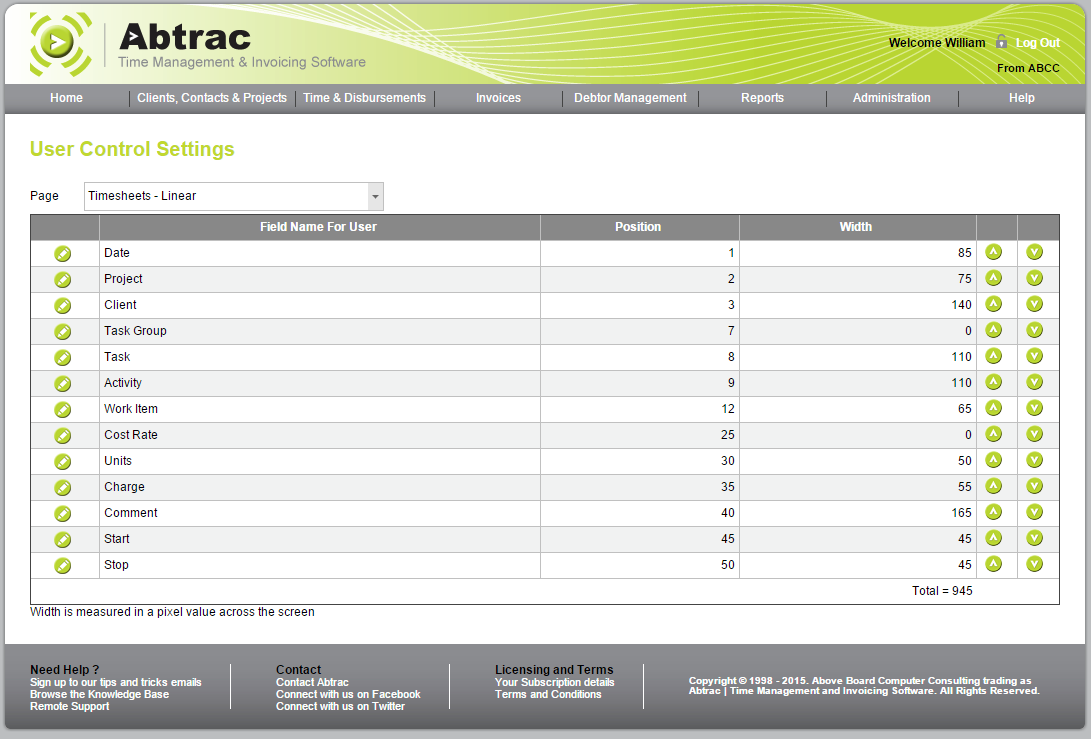 Go to system management

Select Administrator

Select User Control Settings

From this screen you can choose what screens you want to control with the radio buttons and then change the width and position of each available field to suit your needs.

It's that easy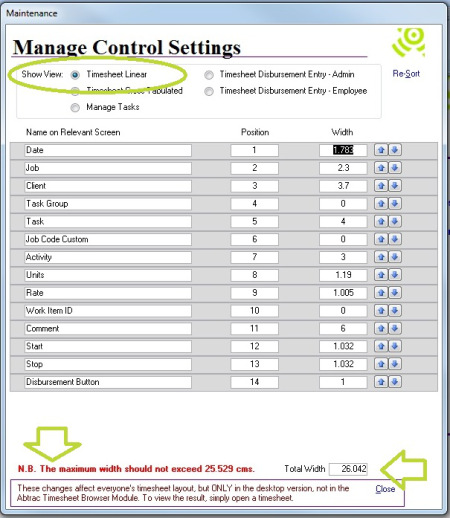 ---